EATON HYDRAULIC PUMPS, MOTORS TRANSMISSIONS, DRIVES  AND PARTS
For all concrete trucks, John Deere, Case, and Gleaner combines, cranes, excavators, timber harvesting equipment.
John Deere, Case, Gleaner cotton pickers, Bobcat  skid steer loaders, John Deere Case, Hi-Cycle sprayers We offer  EATON  HYDRAULIC/ HYDROSTATIC shafts seal kits bearing plates cylinder blocks shaft seals control valves pistons ball guides retainer rings charge pumps valve plates ball guides end caps manifold blocks  complete seal kits servo pistons servo links swash plates fixed swash plates variable front covers back covers main housings bearings shims  control valve arms o ring kits gasket sets cylinder block springs both internal and the piston springs roll pins for cylinder blocks, positive hold down clips thin thrust plates for positive holddown, edc control valves, neutral lock out , for 33,39,46,54,64.76  Eaton Hydraulic/Hydrostatic pumps, motors  transmissions, drives, equipment and parts.

WE BUY SURPLUS EATON HYDRAULIC / HYDROSTATIC PUMPS, MOTORS, TRANSMISSIONS, DRIVES,EQUIPMENT AND PARTS
HYDROSTATIC/HYDRAULIC REPAIR PARTS – HYDROSTATIC/HYDRAULIC PUMP PARTS – HYDROSTATIC/HYDRAULIC EQUIPMENT PARTS
CALL US FOR YOUR REPAIR ON DIFFICULT TO LOCATE HYDRAULIC TRANSMISSION PUMP MOTOR REPAIR PARTS FOR… MITSUBISHI, KAWASAKI, DAEWOO, DYNAPOWER, LINDE, REXROTH, UCHIDA, YAMAHA, HITACHI, KOMATSU, LIEBHERR, POCLAIN, VOLVO, VICKERS, CESSNA, HYDROMATIK, SUNDSTRAND AND EATON CLOSED LOOP AND OPEN LOOP HYDRAULIC DRIVE PUMPS AND MOTORS PARTS.
Some of the the brands we repair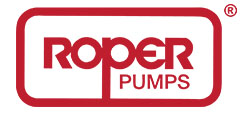 Get help with your repair needs