Pump Parts for Hydraulic Repair
We offer the following hydraulic drive cylinder blocks and pistons.
Dynapower  Caterpillar   Caterpillar
4.5CC $195.00 235 $250.00 235 $500.00
6.0CC $195.00 Pistons $24.00 ea Pistons $36.00 ea
12 Cube $500.00 225 $300.00 245 $500.00
 Pistons $30.00 ea Pistons $36.00 ea
We offer parts for the following hydraulic drive units.

Tongmyung/Kawasaki K3V63DT0              Hitachi HPV116
                  K3V112T                    HPV145
                  K3V140DT
                  K3V180DT
Komatsu HPV90                           Linde HPR100
       HPV160                               HPR130
       PC100 
       PC120
HYDROSTATIC/HYDRAULIC REPAIR PARTS – HYDROSTATIC/HYDRAULIC PUMP PARTS – HYDROSTATIC/HYDRAULIC EQUIPMENT PARTS
CALL US FOR YOUR REPAIR ON DIFFICULT TO LOCATE HYDRAULIC TRANSMISSION PUMP MOTOR REPAIR PARTS FOR… MITSUBISHI, KAWASAKI, DAEWOO, DYNAPOWER, LINDE, REXROTH, UCHIDA, YAMAHA, HITACHI, KOMATSU, LIEBHERR, POCLAIN, VOLVO, VICKERS, CESSNA, HYDROMATIK, SUNDSTRAND AND EATON CLOSED LOOP AND OPEN LOOP HYDRAULIC DRIVE PUMPS AND MOTORS PARTS.
Some of the the brands we repair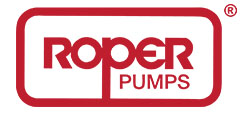 Get help with your repair needs