For Rexroth Hydraulic Pumps, Motors, Transmissions, Drives and Parts
For all Rexroth Heavy Equipment  John Deere, Case, and Gleaner combines, cranes, excavators, timber harvesting equipment.
John Deere, Case, Gleaner cotton pickers, Bobcat skid steer loaders, John Deere Case, Hi-Cycle sprayers We offer Rexroth, Uchida, Breuninghaus, Hydromatik HYDRAULIC / HYDROSTATIC pumps, motors, transmissions, drives, equipment and parts.


We offer repair of the following REXROTH HYDRAULIC PUMPS MOTORS TRANSMISSIONS AND DRIVES AND PARTS

A4V56        A6VM55      A10V0100 
 A4V90        A7V117       A10V016
 A4G125       A7V160       A10V045
 A4V28        A7V355       A10V071
 A4VG71      A7V40        AA10V045
 A5VG40      A7V500       AA10V071
 A6V107       A7V58       AA10VS0100
 A6V160       A7V80       AA10VS025
 A6V225       A7V0160     AA10VS028
 A6V55        A7V028      AA10VS045
 A6VE28      A7V055      AA10VSO71
 A6VE55      A7V080      AA6VM160
 A6VE80      A8V55        AA6VM200
And many other Rexroth Hydraulic pumps motors transmissions drives equipment and parts models…   Call for pricing!

WE BUY SURPLUS REXROTH HYDRAULIC / HYDROSTATIC PUMPS, MOTORS, TRANSMISSIONS, DRIVES, EQUIPMENT AND PARTS

HYDROSTATIC/HYDRAULIC REPAIR PARTS – HYDROSTATIC/HYDRAULIC PUMP PARTS – HYDROSTATIC/HYDRAULIC EQUIPMENT PARTS
CALL US FOR YOUR REPAIR ON DIFFICULT TO LOCATE HYDRAULIC TRANSMISSION PUMP MOTOR REPAIR PARTS FOR… MITSUBISHI, KAWASAKI, DAEWOO, DYNAPOWER, LINDE, REXROTH, UCHIDA, YAMAHA, HITACHI, KOMATSU, LIEBHERR, POCLAIN, VOLVO, VICKERS, CESSNA, HYDROMATIK, SUNDSTRAND AND EATON CLOSED LOOP AND OPEN LOOP HYDRAULIC DRIVE PUMPS AND MOTORS PARTS.
Some of the the brands we repair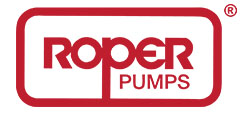 Get help with your repair needs