Forage Harvester Hydrostatic
Forage Harvester
A Hydrostatic Forage Harvester (also known as a Silage Harvester) is a farm implement that creates silage. Silage is hay or corn that has been chopped into small pieces, and compacted together in a silo to provide feed for cattle.

Hydrostatic Forage harvesters can be implements attached to a tractor, or they can be self-propelled units. In either configuration, they have a blower that blows the silage out a chute at the rear of the harvester into a wagon that is connected to the harvester. In either case, once a wagon is filled up, the wagon can be detached and taken back to a silo for unloading, and another wagon can be attached. Because corn and hay require different types of cutting equipment, there are different heads for each type of silage, and these heads can be connected and disconnected from the Hydrostatic harvester.

A self propelled John DeereHydrostatic 5730 Forage Harvester.

HYDROSTATIC/HYDRAULIC REPAIR PARTS – HYDROSTATIC/HYDRAULIC PUMP PARTS – HYDROSTATIC/HYDRAULIC EQUIPMENT PARTS
CALL US FOR YOUR REPAIR ON DIFFICULT TO LOCATE HYDRAULIC TRANSMISSION PUMP MOTOR REPAIR PARTS FOR… MITSUBISHI, KAWASAKI, DAEWOO, DYNAPOWER, LINDE, REXROTH, UCHIDA, YAMAHA, HITACHI, KOMATSU, LIEBHERR, POCLAIN, VOLVO, VICKERS, CESSNA, HYDROMATIK, SUNDSTRAND AND EATON CLOSED LOOP AND OPEN LOOP HYDRAULIC DRIVE PUMPS AND MOTORS PARTS.
Some of the the brands we repair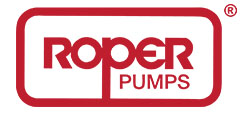 Get help with your repair needs