EATON HYDRAULIC, HYDRAULICS PUMPS REPAIR
HYDRAULIC REPAIR – HYDRAULIC PUMPS – HYDRAULIC EQUIPMENT
Our Eaton Hydraulic, Hydraulics repair program offers Hydraulic and hydraulic pump, motor, transmission for the construction, agriculture, and marine application including loaders, mixer trucks, cotton pickers, excavators, cranes, and others.
We offer complete Eaton Hydraulic drive repair field service.
Our Eaton Hydraulic Transmissions are repaired back to OEM specs.
We are a full service Eaton Hydraulic pump facility.
We specialize in Eaton Hydraulic pump repair for road equipment.
When your Eaton Hydraulic pump need more rpm's, call us, we will help you go.
If your Eaton Hydraulic torque converter is slow, call us, we will help you go.
If you need Eaton Hydraulic pump repair for your gear box, you need us!
We offer Hydraulic, Hydraulics repair for the following Eaton equipment…
Hydraulic drives, Hydraulic motors, Hydraulic swing pumps, Tractor hydraulic pumps,
Rear hydraulic pumps, tractors, pickers, skid steer loaders, paving equipment, cranes, and
railroad equipment.

HYDROSTATIC/HYDRAULIC REPAIR PARTS – HYDROSTATIC/HYDRAULIC PUMP PARTS – HYDROSTATIC/HYDRAULIC EQUIPMENT PARTS
CALL US FOR YOUR REPAIR ON DIFFICULT TO LOCATE HYDRAULIC TRANSMISSION PUMP MOTOR REPAIR PARTS FOR… MITSUBISHI, KAWASAKI, DAEWOO, DYNAPOWER, LINDE, REXROTH, UCHIDA, YAMAHA, HITACHI, KOMATSU, LIEBHERR, POCLAIN, VOLVO, VICKERS, CESSNA, HYDROMATIK, SUNDSTRAND AND EATON CLOSED LOOP AND OPEN LOOP HYDRAULIC DRIVE PUMPS AND MOTORS PARTS.
Some of the the brands we repair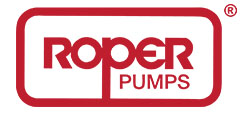 Get help with your repair needs