Hydraulic Hydrostatic Pumps
Hard to locate Hydraulic/ Hydrostatic pumps, motors transmissions, drives, equipment, components or parts or repair for…
Sundstrand
Eaton
Uchida
Hydromatik
Hitachi
Shibaura
Kawasaki
Dynapower
Caterpillar
Hydash
Mitisibushi
Rexroth
Daewoo
Toshiba
Sauer
Some KYB
Vickers
Cessna
Bosch
Fujikoshi
Denison
Racine
Oilgear
Continental
Den
Harco
Limmit
Wartah
Tokimec
Daikin
Kogyo
Sai
Sauer
Danfoss
Parker
Ross
Commercial
Staffa
Volvo
Trochoid
Webster
White
Permco
Prince
Vek Tec
Von Ruden
Tyrone
Yuken
Yanmar
Satoh
Iseki
Bolens
Hinomoto
Tokyo
Keiki
Fugi
Nachi
Techno
Hydraulic/Hydrostatic pumps, motors, transmissions, drives, equipment, components or parts and repair.
We are your Hydrostatic/ Hydraulic looking glass for all of the hard to find Hydrostatic pumps, motors, transmissions,drives ,equipment , components parts or repair for…


Nachi Fujikoshi Fuji Techno Trochoid Fujikoshi Nachi
Tokyo Keiki Hinomoto Bolens Iseki Sa toh Yanmar Yuken Tyrone Von Ruden Vek Tec Prince permco White Webster Danfoss Volvo Staffa Commercial Ross Parker Sauer Sundstrand Sai Daikin Kogyo Tokimec Wartah Limmit Den Harco continental Oilgear Racine Denison Bosch Cessna Vickers Sauer Sundstrand Toshiba Daewoo Rexroth Mitisibushi Hydash Caterpillar Dynapower Kawasaki Shibaura Hitachi Hydromatik Uchida Some KYB Sundstrand Eaton Hydraulic/Hydrostatic pumps, motors, transmissions , drives, equipment, components or parts and repair.

Chasing Down Hydraulic/ Hydrostatic Pumps, motors, transmissions, drives, Equipment and parts for foreign or domestic equipment can be difficult at best! Let us do a repair on your Hydraulic/ Hydrostatic pump, motor, transmission, drive, equipment, component or part.

DO NOT LET THESE PUMPS SCARE YOU OFF ! WE CAN HELP!
We Either Have Them Or Can get Them!
HYDROSTATIC/HYDRAULIC REPAIR PARTS – HYDROSTATIC/HYDRAULIC PUMP PARTS – HYDROSTATIC/HYDRAULIC EQUIPMENT PARTS
CALL US FOR YOUR REPAIR ON DIFFICULT TO LOCATE HYDRAULIC TRANSMISSION PUMP MOTOR REPAIR PARTS FOR… MITSUBISHI, KAWASAKI, DAEWOO, DYNAPOWER, LINDE, REXROTH, UCHIDA, YAMAHA, HITACHI, KOMATSU, LIEBHERR, POCLAIN, VOLVO, VICKERS, CESSNA, HYDROMATIK, SUNDSTRAND AND EATON CLOSED LOOP AND OPEN LOOP HYDRAULIC DRIVE PUMPS AND MOTORS PARTS.
Some of the the brands we repair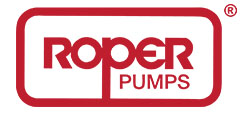 Get help with your repair needs