Sundstrand Hydrostatic Transmission
Repair, remanufacture, exchange, service, equipment, or parts and Sundstrand Hydrostatic Transmissions Sundstrand hydrostatic pumps Sundstrand Hydrostatic Motors Sundstrand Hydrostatic Drives
For your hydrostatic Repair service, hydrostatic engineering service needs.

We are your Sundstrand Hydrostatic Transmission, one stop store for all of your Hydrostatic transmission repair needs. If your equipment uses Sundstrand Hydrostatic Transmissions on it, and it has failure! We can help, with a fully tested remanufactured Sundstrand hydrostatic Transmission , quickly built from our stock. If we are out of stock for your particular Sundstrand Hydrostatic Transmission, we can do a rapid turn around on your equipments Sundstrand Hydrostatic transmission usually in one day. Our service department has a total of 30 years of Sundstrand Hydrostatic Transmission troubleshooting, repair, design and field service. Remember Hydrostatic Transmission Service when you need hydrostatic repair or Sundstrand hydrostatic transmission parts, we have a complete inventory of Sundstrand repair parts used in the remanufacturing or rebuilding of Sundstrand pumps, drives, transmissions, components and equipment. Our expertise in the Sundstrand transmission field is second to none , call us for your Sundstrand Hydrostatic Transmissions Sundstrand hydrostatic pumps Sundstrand Hydrostatic Motors  Sundstrand Hydrostatic Drives and for your hydrostatic Repair service, hydrostatic engineering service, needs.

HYDROSTATIC/HYDRAULIC REPAIR PARTS – HYDROSTATIC/HYDRAULIC PUMP PARTS – HYDROSTATIC/HYDRAULIC EQUIPMENT PARTS
CALL US FOR YOUR REPAIR ON DIFFICULT TO LOCATE HYDRAULIC TRANSMISSION PUMP MOTOR REPAIR PARTS FOR… MITSUBISHI, KAWASAKI, DAEWOO, DYNAPOWER, LINDE, REXROTH, UCHIDA, YAMAHA, HITACHI, KOMATSU, LIEBHERR, POCLAIN, VOLVO, VICKERS, CESSNA, HYDROMATIK, SUNDSTRAND AND EATON CLOSED LOOP AND OPEN LOOP HYDRAULIC DRIVE PUMPS AND MOTORS PARTS.
Some of the the brands we repair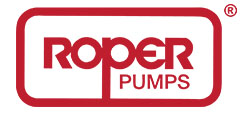 Get help with your repair needs